BOOSTING PROFESSIONAL COMPETENCES THROUGH CLIL-CONTINUA, NOVEL INSTITUTIONAL INTERPLAY AND PERSONALIZED E-SIMULATION SOLUTIONS  – CASE EXAMPLE:  LANGUAGES and STE(A)M EDUCATION in EAST-CENTRAL and SOUTHEAST EUROPE
E-PATHS
EUROPEAN PATHWAYS FOR IMMERSIVE LEARNING IN EDUCATION AND PROFESSION
E-PATHS will deliver a research-based and empirically verified model structure for optimizing professional skills development through content and language integrated learning (CLIL) continua, a novel institutional interplay, as well as personalized, so far unique e-solutions for immersive learning and performance diagnostics. Focusing on the case example of languages and STE(A)M education in the model region of East-Central and Southeast-Europe, foundations will be laid for a gradual adaptation, regional transfer and accompanying further quality development of the model structures in and for diverse educational landscapes throughout Europe.
Particularly characteristic of the E-PATHS work programme is an innovative interplay in and between various institutional structures and the work phases in the three main innovation areas identified and defined for the project through a preparatory state-of-the-art analysis: (1) the conception, trial-implementation and evaluation of vocational CLIL-continua, (2) the demand-based intra- and inter-sectoral dovetailing of educational institutions and enterprises, as well as (3) the case-specific modelling and trial-implementation of immersive film-based computer simulations as to illustrate up-to-date educational innovations for individual support and accompanying formative diagnostics in the acquisition of professional competences.
The model structures to be designed through E-PATHS will pave way for fostering professional competences in diverse target groups and regions far beyond the ones addressed at this stage: The case examples for the practical implementation of vocationally oriented CLIL-continua, the novel demand-oriented bridge-building between educational institutions and enterprises, as well as the exemplary modelling and implementation of immersive e-simulation solutions for learning support and performance diagnostics will be serving not only as illustration of the "E-PATHS-innovations" as such, but far more as a foundation for their systematic adaptation, regional transfer and context-specific further development – thus contributing to a longer-term fostering of the global competitiveness of the European educational and professional practices in more general terms.
K.Haataja | CRI | E-PATHS CONSORTIUM | UPDATED: October 2022


PREPARATORY MEASURES: CONSORTIAL GET-TOGETHER & PLANNING WORKSHOPS
11 / 2022 >> 3 / 2023
GET TOGETHER & PLANNING WORKSHOPS (SLOVENIA)
CO-OPERATIVE PREPARATION OF THE PROJECT APPLICATION
WORK PHASE III: E-PATHS INNOVATIONS KIT - PART II: IMPLEMENTATION, ASSESSMENT & ANALYSIS, REPORTING & PUBLICATIONS
09 / 2025 >> 05 / 2026 (provisionally)

INNOVATIONS-KIT – PART II: KICK-OFF (SLOVENIA)
"E-PATHS ROLL-OUT": IMPLEMENTATION & DOCUMENTATION
"E-PATHS IMPACT": IMPACT ASSESSMENT & ANALYSIS
"E-PATHS VISIBILITY": REPORTING & PUBLICATIONS

WORK PHASE I: "STATE-OF-THE ART & FORESIGHT POTENTIAL": INITIAL DOCUMENTATION & ANALYSIS
12 / 2023 >> 11 / 2024 (provisionally)

OFFICIAL KICK-OFF & INTRODUCTORY WORKSHOPS
STATE-OF-THE-ART- DOCUMENTATION & ANALYSIS MEASURES:
1) GOALSETTING, CONCEPT & DESIGN
2) IMPLEMENTATION
3) OUTCOME, ANALYSIS & REPORT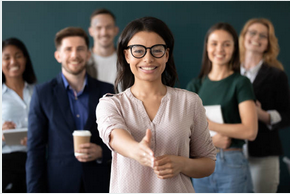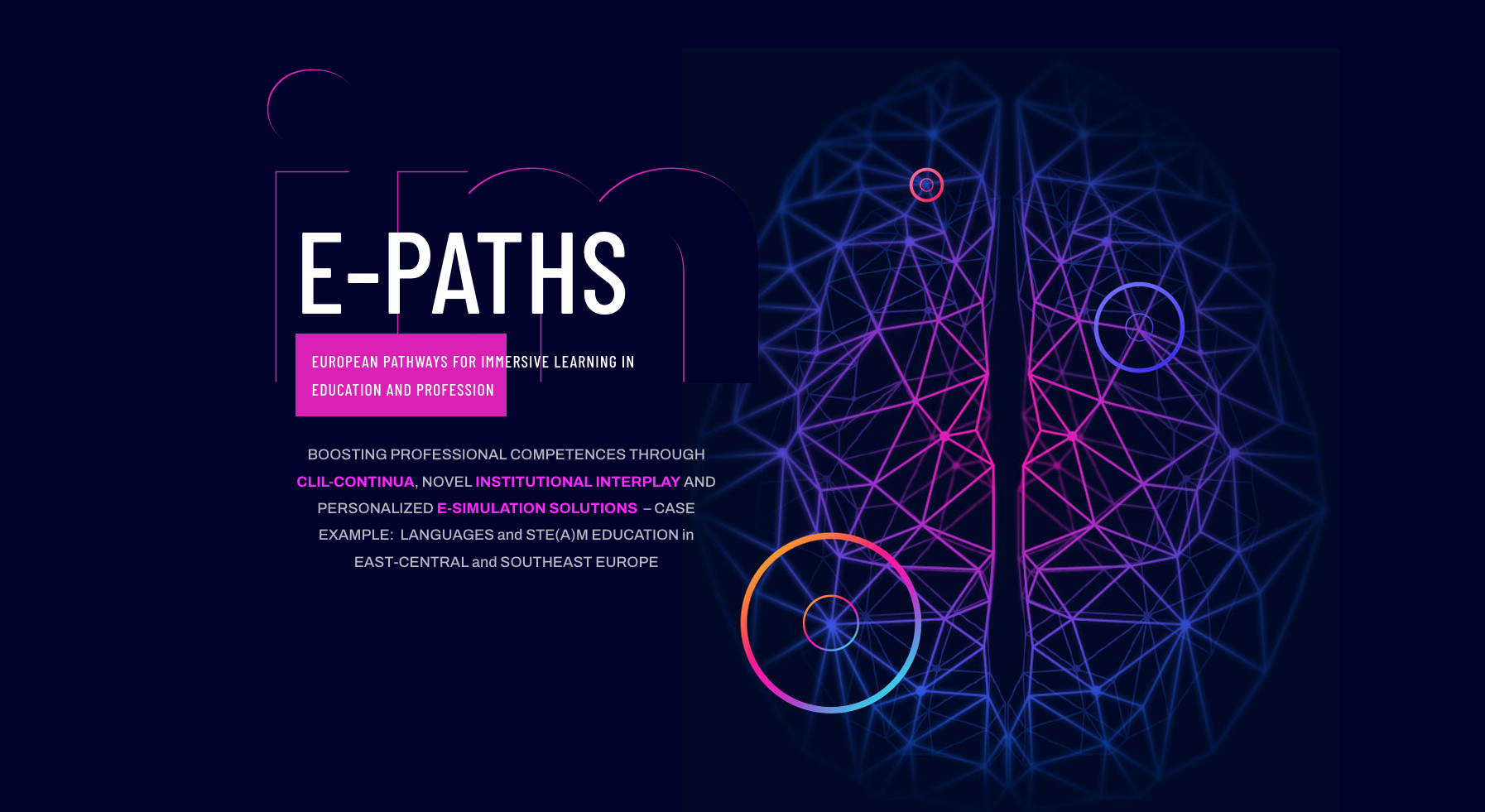 WORK PHASE II: E-PATHS INNOVATIONS KIT - PART I: METHODOLOGY APPROACHES - STRUCTURES & ICT-INNOVATIONS
12 / 2024 >> 08 / 2025 (provisionally)

INNOVATIONS-KIT – PART I: KICK-OFF (GERMANY)
CONSTRUCTION OF CLIL-CONTINUA
DEVELOPMENT OF "INSTITUTIONAL INTERPLAY"
DESIGN & MODELLING OF VIDEO-BASED SIMULATION SOLUTIONS

WORK PHASE IV: LONG-TERM INTEGRATION, INTERNATIONAL ADAPTATION & CONTINUOUS QUALITY ASSURANCE
06 / 2026 >> 11 / 2026 (provisionally)

"E-PATHS-CONFERENCE" (CROATIA)
E-PATHS-PROGRAM: SUSTAINABILITY & INTEGRATION
E-PATHS-PROGRAM: INTERNATIONAL ADAPTATION
E-PATHS-PROGRAM": CONTINUOUS QUALITY ASSURANCE
E-PATHS: FINAL REPORT & ADMINISTRATIVE WRAP-UP