BOOSTING PROFESSIONAL COMPETENCES THROUGH MULTIDISCIPLINARY LEARNING CONTINUA, EMPOWERED INSTITUTIONAL INTERPLAY AND PERSONALIZED E-SIMULATION SOLUTIONS  – CASE EXAMPLE:  LANGUAGES and STE(A)M EDUCATION in EAST-CENTRAL and SOUTHEAST EUROPE
E-PATHS
EUROPEAN PATHWAYS FOR IMMERSIVE LEARNING IN EDUCATION AND PROFESSION: MULTIDISCIPLINARY META-CURRICULA & E-SOLUTIONS FOR IMMERSIVE LEARNING AND PERFORMANCE PROFILING
E-PATHS will lead to a research-based, empirically verified and internationally adaptable development program for optimizing professional skills acquisition for the educational and working life challenges faced in the increasingly digitalized and globalized society of the 21st century.
Based on a preparatory state-of-the-art analysis carried out in the model region selected for the initiative, three main innovation areas have been identified as fields of focus for the E-PATHS work program:
(1) Strengthening and diversification of continuous language education e. g. through individual language (learning) awareness support and curricular dovetailing of 2+ languages and non-linguistic content subjects in secondary VET, HE and working life practices, building on the principles of multi-disciplinarity, language immersion and the educational approach of Content and Language(s) Integrated Learning (CLIL).
In this innovation area (IA 1), context-specific (meta-)curricula and / or action plans will be designed, trial-implemented and evaluated, including both methodological and instrumental innovations, constantly underlining the importance of language and communication skills (in both first AND additional languages) as a crucial corner stone of quality education and professional skills development especially at the face of increasingly digitalized, global communication.
(2) Demand-based empowering of intra- and inter-sectoral co-operation of educational institutions and enterprises e.g. with respect to curriculum development and learning goal-setting, as well as the multimodality, structural elasticity and methodological innovativeness of co-operative learning pathways required for continuous quality education and institutional bridge-building to realistically happen.
In the IA 2, special focus will be laid on novel bridge-building and a systematic "long-term interplay" between educational institutions and enterprises, aiming at case-specific model solutions for the widely discussed "mismatch circumstances" between education and working life – especially with respect to performance-orientation, curricular goal-setting and systematic documentation of learning progression (cf. assessment FOR learning) along continuous learning pathways in secondary VET and tertiary education, as well as in exemplary working-life contexts incl. professional development programs.
(3) Context-specific modelling, trial-implementation and evaluation of (a) individual language (learning) profiling and (b) customized film-based computer simulations for continuous documentation and analysis of language (learning) awareness, learning progression and (professional) communication performance in "2+" languages and a variety of content-subjects (esp. STE(A)M) in relevant target contexts of education and/or working life.
In the IA 3, examples of up-to-date educational innovations for individual support, learning awareness raising and accompanying formative performance diagnostics in the acquisition of professional (communication) competences will be designed, implemented and evaluated, building on earlier successful conception and international implementation of similar tools in the field of primary and secondary general education and thus showcasing internationally verified hands-on support measures and techniques for the envisaged development steps in the target groups addressed in E-PATHS. What is more, the instrumental innovations envisaged within IA 3, will be designed and implemented during the project also as to support and monitor the developments envisaged in the IA 1 and IA 2. In the former, this will happen e.g. by providing tailored online-tools for up-to-date documenting and monitoring learning awareness and progression along novel multidisciplinary learning pathways, and in the latter e.g. by offering genuinely demand-based, working life-oriented "bottom-up" tools for reality-like performance profiling as a goal-oriented "joint-activity" between educational institutions and working life contexts.
Focusing on five selected case examples, each consisting of an already established "triangular co-operation setting" between (1) a secondary level provider of vocational education and training (VET), (2) a representative of higher education (HE), as well as (3) at least one enterprise or industry partner primarily in the model region of East-Central and Southeast-Europe, a step-by-step construction and modeling of the E-PATHS development program will take place – and essential foundations be laid for gradual adaptation, transfer and continuous further quality development thereof in and for diverse educational landscapes throughout Europe. The research and development steps to be undertaken in all three innovation areas (IA) of the project will thus be serving not only as illustration of the "E-PATHS-innovations" as such, but far more also as a foundation for their systematic adaptation, international transfer and context-specific further development – aiming at tangible contributions to a longer-term fostering of the competitiveness and visibility of the European educational and professional practices on a global scale.
K.Haataja | CRI | E-PATHS CONSORTIUM | UPDATED: April 2023

Provisional work programme:

PREPARATORY MEASURES: CONSORTIAL GET-TOGETHER & PLANNING WORKSHOPS
11 / 2022 >> 4 / 2023
GET TOGETHER & PLANNING WORKSHOPS (SLOVENIA)
CO-OPERATIVE PREPARATION OF THE PROJECT APPLICATION
WORK PHASE III: E-PATHS INNOVATIONS KIT - PART II: IMPLEMENTATION, ASSESSMENT & ANALYSIS, REPORTING & PUBLICATIONS
09 / 2025 >> 05 / 2026 (provisionally)

INNOVATIONS-KIT – PART II: KICK-OFF (SLOVENIA)
"E-PATHS ROLL-OUT": IMPLEMENTATION & DOCUMENTATION
"E-PATHS IMPACT": IMPACT ASSESSMENT & ANALYSIS
"E-PATHS VISIBILITY": REPORTING & PUBLICATIONS

WORK PHASE I: "STATE-OF-THE ART & FORESIGHT POTENTIAL": INITIAL DOCUMENTATION & ANALYSIS
12 / 2023 >> 11 / 2024 (provisionally)

OFFICIAL KICK-OFF & INTRODUCTORY WORKSHOPS (FINLAND)
STATE-OF-THE-ART- DOCUMENTATION & ANALYSIS MEASURES – DESCRIPTION OF:
1) DEFINITE & DETAILED GOALSETTING, CONCEPTUALIZATION & DESIGN
2) IMPLEMENTATION
3) OUTCOME, ANALYSIS & REPORTING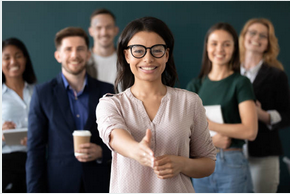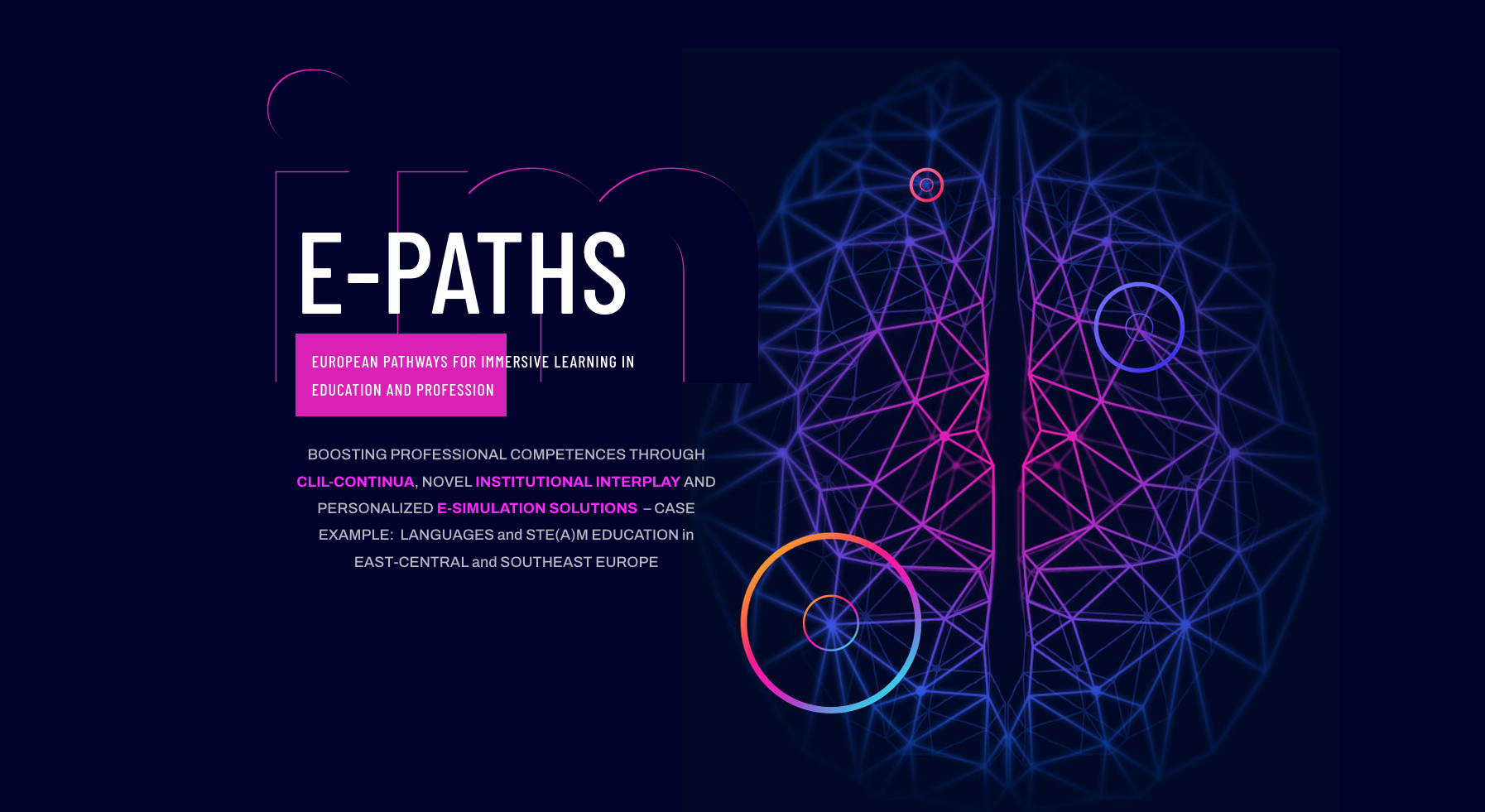 WORK PHASE II: E-PATHS INNOVATIONS KIT - PART I: METHODOLOGY APPROACHES - STRUCTURES & ICT-INNOVATIONS
12 / 2024 >> 08 / 2025 (provisionally)

INNOVATIONS-KIT – PART I: KICK-OFF (GERMANY)
CONSTRUCTION OF MULTIDISCIPLINARY LEARNING CONTINUA
(FURTHER) DEVELOPMENT OF LONG-TERM INSTITUTIONAL "INTERPLAY"
DESIGN & MODELLING OF CASE-SPECIFIC VIDEO-BASED SIMULATION SOLUTIONS

WORK PHASE IV: LONG-TERM INTEGRATION, INTERNATIONAL ADAPTATION & CONTINUOUS QUALITY ASSURANCE
06 / 2026 >> 11 / 2026 (provisionally)

"E-PATHS-CONFERENCE" (CROATIA)
E-PATHS-PROGRAM: SUSTAINABILITY & INTEGRATION
E-PATHS-PROGRAM: INTERNATIONAL ADAPTATION
E-PATHS-PROGRAM": CONTINUOUS QUALITY ASSURANCE
E-PATHS: FINAL REPORT & ADMINISTRATIVE WRAP-UP